Daniel earned his pillow pet this last week. He was so-o-o excited. He got a bumble bee. When we opened the box he pulled it out and danced around and said and laughed excitedly. If you have ever seen and excited kid on America's Funniest Home videos, that was him.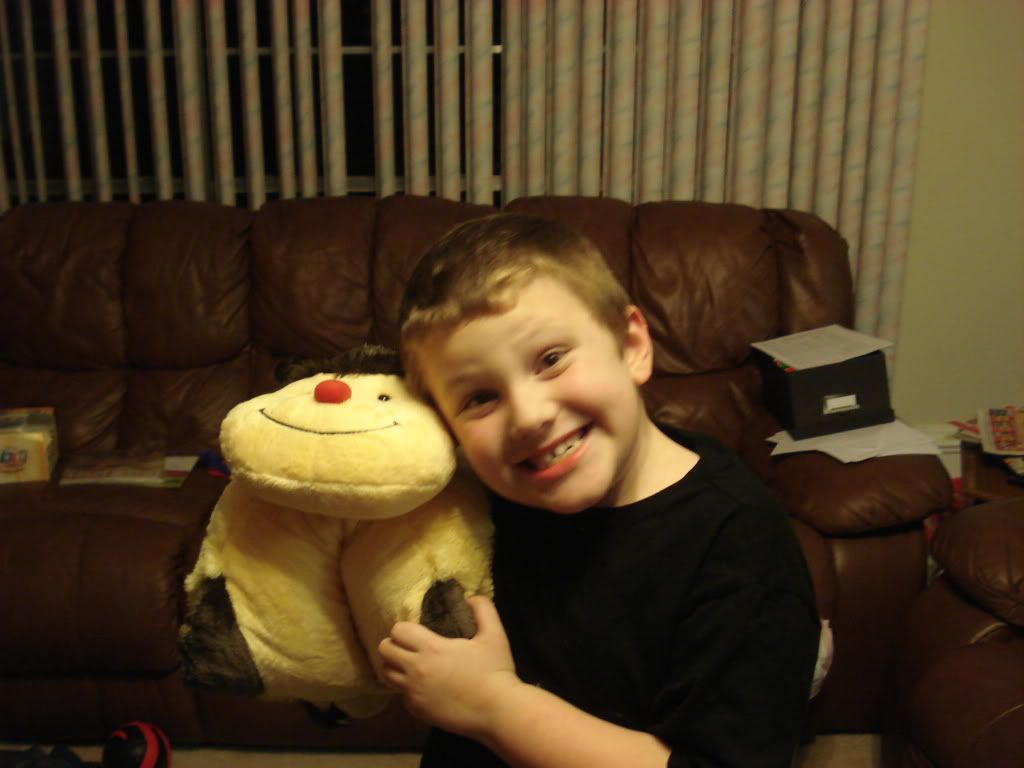 John is totally envious. He wants his own pillow pet and has also earned it but he kept picking ones that were out of stock so we couldn't order it. He finally decided on a frog and will be getting his in the next week. John has been trying to take over Daniel's bumble bee. Daniel has been wonderful about sharing with John and John understands that it belongs to Daniel so when Daniel says no he is okay with it though I don't think Daniel has actually said no. I have had to tell John, "No, you cannot take it too school! It belongs to Daniel and besides it is too big." I don't know how I am going to tell him that he can't take his own to school. I asked Daniel what he was going to name his bee. He said, "Bzzz". So I said, "Buzz?" He said, "No, Bzzz," but it has ended up being Buzz and it works.
I was worried that once Daniel got his pillow pet he would not use the toilet anymore, but I put up another chart and he is doing really well. Wohoo! One kid pretty much potty trained and John well on his way. They both are having trouble staying dry at night, other then that they go in the toilet. Yipee!!! I have been potty training FOREVER! I am so glad to have success.