John has struggled this week. I think he has been a little sick. He hasn't run a fever but he has been really off and complaining that he doesn't feel well. He wouldn't do his part in the primary program although during the practices he did great. I think he just wasn't feeling well at church that day. He had a bad day at school as well. He wouldn't complete his work so the bus had to leave without him and come back and get him later. It was to teach him the bus would actually leave. His YCAP teacher has been getting him to do his work at the end of the day by telling him the bus was about to leave. She said he would get a lot done in the last ten minutes of class time. I'm guessing he decided to see if it really would leave. It did. His teacher called me to tell me John would be late. He got home at about 5 minutes to 5 pm instead of at 4. He was just in time to go to Karate. His class starts at 5. What was amazing is he did great at Karate and the rest of the night. He is such an unpredictable kid. They asked us to do Karate with the kids. I had to split my time between John and Daniel. They loved having me in there though and I was able to help Daniel get the correct arms when doing their Kata. He forgets to switch arms when they turn around.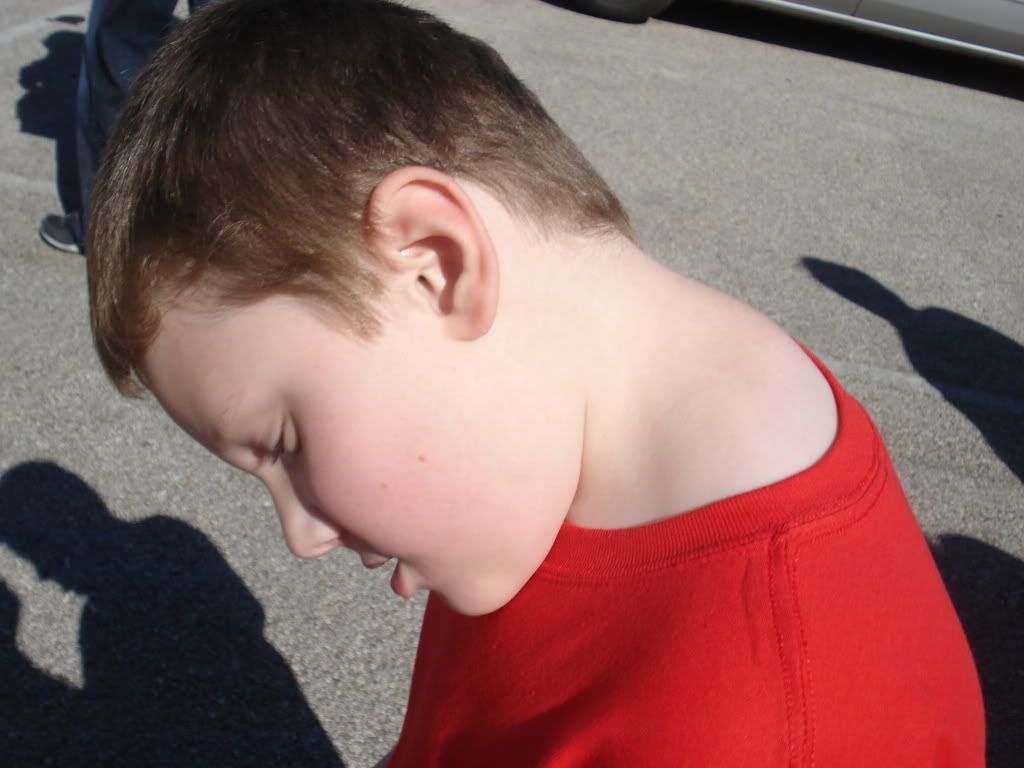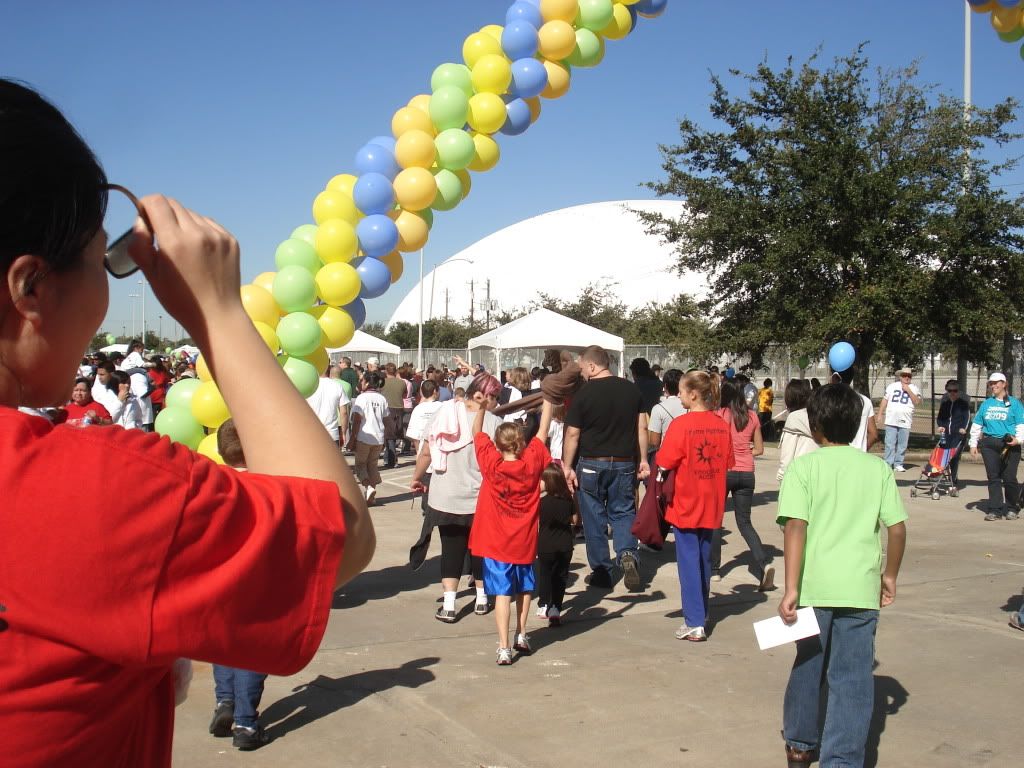 Speaking of Daniel…He has had a great week. I took him with me to the autism walk. Daniel walked the whole 2 miles. He jumped in the bouncy and took pictures with some mascots. Then we walked back to the car. We had a couple of rows left and his head and shoulders drooped and he said, "I tired. I not walk anymore." I didn't get a picture of that, but I did ask him to act tired and that is what the attached picture is. It wasn't as cute as when he actually did it. He closed his eyes to go to sleep when I asked him to act tired. I couldn't get him to understand what I wanted, so I just took the picture. It is really cute anyway.
It is the end of October so Daniel got to take a pumpkin to school. He was really excited. I forgot I needed to get a pumpkin so I went to Kroger late Tuesday night to pick one up. They were all really big. I found the smallest one I could. Daniel looked so cute carrying it. I should have taken a picture of him with it, but didn't think of it till just now. He was like, "heavy". Today I sent him with a lunch box because, according to his aide, there is nothing on the lunch menu he likes. He was thrilled. He is so funny about being excited about everything. Admitted, I have been using a lunch box to send John's snack everyday and Daniel has been asking for one so I guess he was happy to get what he wanted. I just hope the water bottle I sent doesn't leak all over the place.
Did I tell you John got his Bobcat badge? He won't wear his uniform, but he earned the badge just before last pack meeting. I am using his scout book as homework for him. I am pretty inconsistent because I am gone a lot, but we are well on the way to wolf. It took me a long time to figure out how to get him to do stuff, but the amazing thing is, he is enjoying it. We talked about how to stop the spread of colds and what to do with a small cut. I asked about a big cut and taught him to get help with that. He got it. I was surprised he was listening to me. He has been brushing his teeth every night for the past couple of weeks. I guess that tooth pulling really made an impression. The funny thing is, he uses a new toothbrush every time he brushes. I have run out of new tooth brushes, but he found the astronaut spin brush and has settled on that for the last couple of nights. He and Daniel have been great about brushing their teeth. Maybe I should have Mark and Eric get a tooth pulled. I wonder what would work for bathing on Mark and Eric. John has decided he likes showers as well. Go figure.