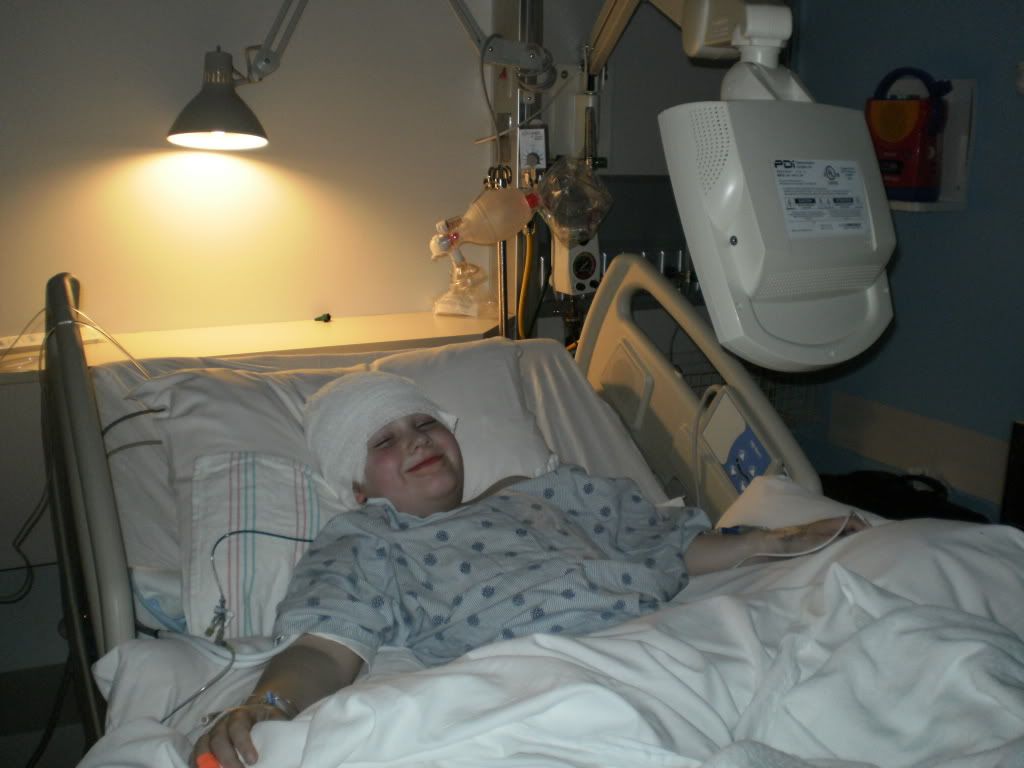 I'm at the Ronald McDonald House at Texas Children's. Daniel is doing fine. We are stuck in Intesive Care because the hospital is very full and their isn't a place to put him on the tenth floor where they want him to go. It is uncomfortable for me but he is getting great care.
The operation went fine but it was a tumor (solid) instead of cyst (fluid filled). They were able to get about 2/3 of it out so they sent a lot of tissue to be analized. We haven't gotten those result yet.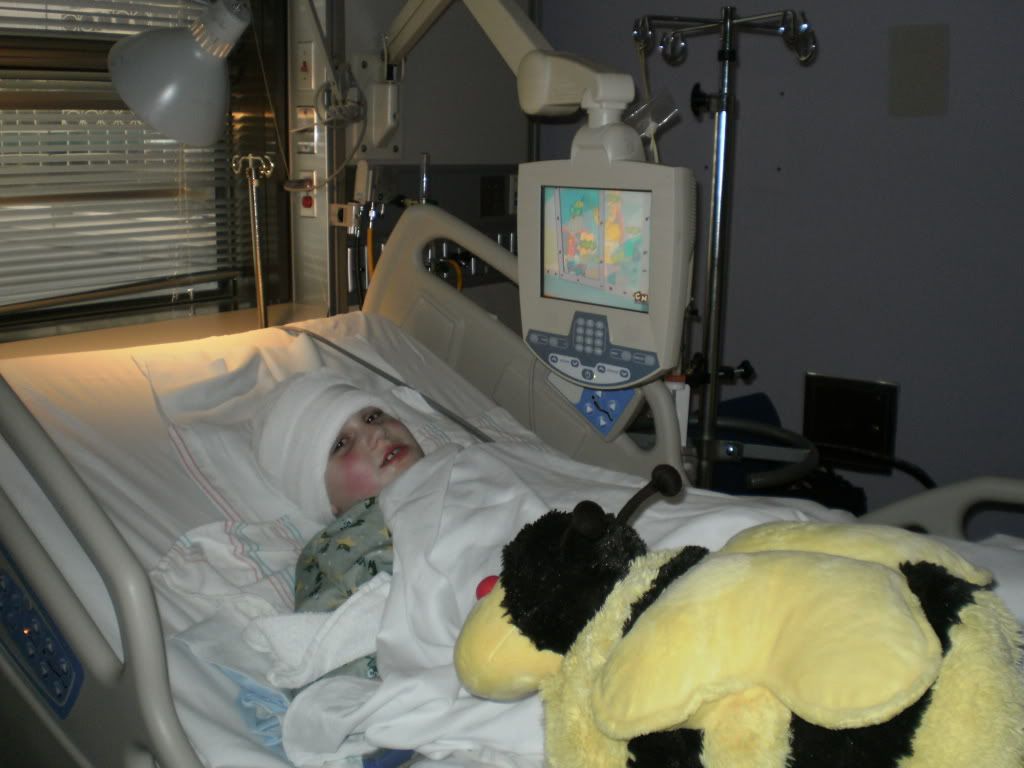 He is having trouble eating. He has trouble keeping water down so I suppose we will be here until he is able to eat. It is probably one of the medications they are giving him. Unfortunately we don't know exactly why but the nurses say it is pretty common to be a little sick after surgery. He is acting like a sick Daniel. This morning, before breakfeast he was starting to smile and laugh and his eyes had lost the bleary eyed look but once they gave him the medicine after he had drank a juice box, he threw up and hasn't been quite as alert.
I need to get a shower and sleep before Daniel needs me again. He is a little nervous about being alone. He is watching TV right now so he should be okay.